I was playing Arena Commander tonight...was very surprised I made it to 14, I went through all the levels in a breeze of about 18 minutes.
The round started, I was very excited. I thought I finally had a chance at going to the final round, level 15, and defeat the big boss. Keyword thought. I spawn it, get my target, and go for it. I'm not about 8 seconds into round 14. I see the group of enemies ahead and I'm going at them head on with my allies. 9 seconds in. I take my first shots, damaging a wing of a Vanduul. 10 seconds in. I blow up. It happened in less than a second, the barrage of enemy fire ripped me apart on my last life. I didn't see it coming, I did the same thing the past 13 levels and when I got to this one, I was very surprised by the skill of these Vanduul pilots.
I will make it to level 15 someday, and that will be the day I become a true man.
Proof of my level 14: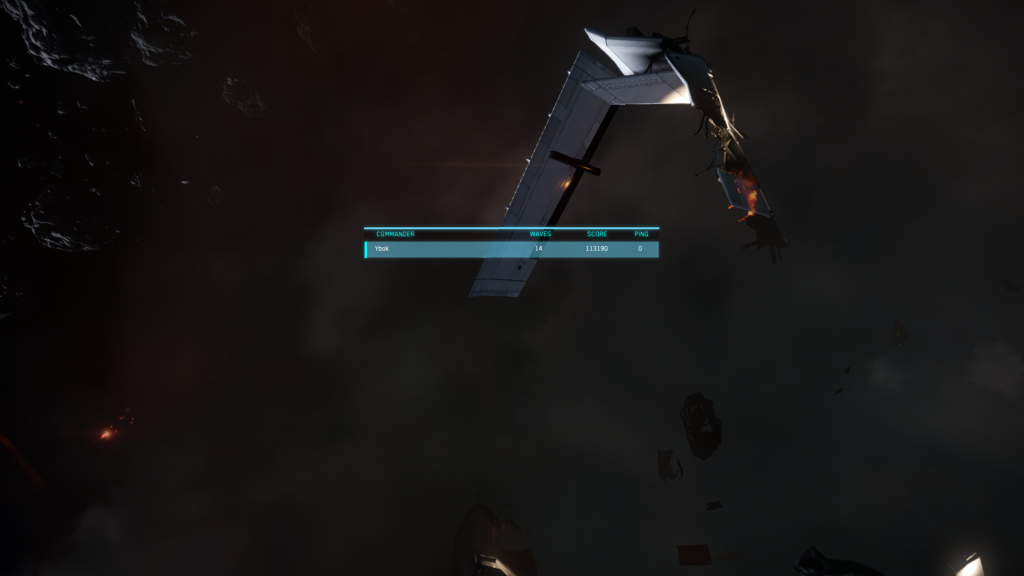 The only remaining piece of my ship, the wing of my 300i. ;_;