So I've looked at the upgrades and found that it's possible to change the 300i to the Mustang Gamma for free, and then the Gamma to the Avenger for 5 bucks.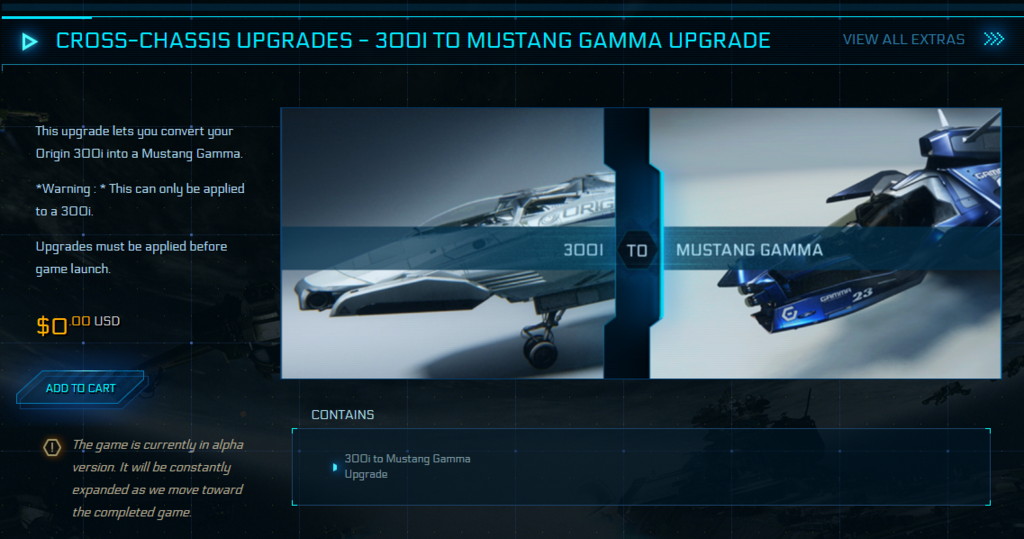 If you look at my first image though, it doesn't show LTI in "contains". I don't know if there's somewhere else on the website that has the upgrade and displays more information about it or not. But if you say it keeps the LTI I'll trust ya.
However, I think I should give customer service a try first. That'd probably cause less problems.
Another quick question: If I melt my ship and use those funds to go towards a more expensive one, that will get rid of the LTI too, right?
@ your second post: Will ships be loanable in the social module, or just when the PU comes out? Cause if they are loanable when social module comes out...I'd be interested I'd love to fly some of the awesome stuff you have haha